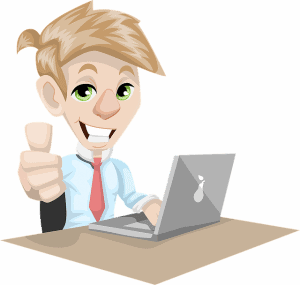 1. HOME BUSINESSES ARE EASY: A lot of people think that starting their own home business opportunity is something that is easy to do and easy to make money doing. However, that is not that case. A home business opportunity can be a great thing but only if the person running it is ambitious and hard-working.
There are benefits to running a successful home business but those only happen if you are willing work hard and investment in the opportunity to get it running.
2. A WEBSITE WILL DO ALL THE WORK FOR YOU: Setting up a website is an important aspect of making sure your home business opportunity is successful but you cannot expect a website to do all the work for you. Many people mistakenly think that if they set up a website, customers will find it and they won't have to do any work.
However, you still need to engage in active marketing practices to ensure that people find the website and order from it. A website needs to be constantly updated with new products and information. You need to use Facebook and Twitter to grab people's attention and draw them to your website. A website needs to be active.
3. YOU WILL GET RICH FAST: Any business takes time to grow and a home business opportunity is no different. Don't become tempted by companies that promise riches overnight or instant cash. A successful business takes time to grow.
You can make a significant income running a home business but it won't be something that happens instantly. It takes time and effort to grow your business so make sure you are prepared.
4. HOME BUSINESSES ARE FREE TO START: Many people try and make use of a home business opportunity in order to start a stream of extra revenue. While that will happen after enough time, a proper home business is going to require an initial cash investment.
Depending on what type of business you are looking to start, you will need to invest in computer equipment or software. You may also need to purchase products for yourself at first in order to give them as samples to potential customers. Research what type of business you want to start and plan ahead. Proper planning can result in a great, successful business, but it takes time.
5. HOME BUSINESS DOES NOT TAKE A LOT OF TIME TO RUN: Many people are attracted to the idea of working from home because they figure it is something they can do casually, with minimal attention. Working from home is still a business.
A successful home business opportunity requires just as much time and attention as a typical office job, sometimes even more. You can't expect to run a successful business if the tv is on in the background or friends are popping in and out for coffee. Establish a set of business hours and complete them every day. Make sure everyone around you respects this as well.
6. HOME BUSINESS CAN LET YOU WORK IN A CASUAL MANNER: Many people are tempted by the idea of running a home business because they think they will be allowed to work in their pajamas and can relax. However, a home business requires the same professional attitude as a typical business, make even a greater one.
You still want to build a quality reputation among your customers and that can only be done by returning phone calls and emails promptly, always being presentable and dressing the part. Don't be tempted to relax. If you don't take your business seriously, how can you expect others too?
7. YOU CAN DO EVERYTHING BY YOURSELF: Many people want to develop their own home business because it allows them greater independence and flexibility. People love not having a boss hanging over them, bossing them around.
However, just because you don't have a boss or coworkers doesn't mean you can do, or should do, everything by yourself. Ask for help from experts and people about the aspects of your business that you may not know anything about. If you need assistance setting you your computer workstation or have questions about direct mailing, do not hesitate to ask around. Everybody needs a mentor.
8. ALL HOME BUSINESS OPPORTUNITIES ARE SCAMS: Many people are concerned about scammers and tricks on the internets and it is smart to do your research. However, there are many companies out there that can provide you with a viable home business opportunity.
If you do adequate research, you can find out which companies are serious and which are scammy. Always check with the Better Business Bureau to see how they rate companies. Ask your friends and neighbors what they are doing and what they have heard. Not all internet companies are out to scam you, so never fear. You will soon find the home business opportunity that will work for you.
9. YOUR BUSINESS NEEDS TO BE COMPLETELY ORIGINAL: It's very hard to come up with a completely new business idea that it going to revolutionize the marketplace. You need to research the marketplace where you are planning to expand your business. Take the time to learn about your customers and what they need. Then be prepared to knock the competition out of the water.
10. DOING WHAT YOU LOVE WILL MAKE YOUR HOME BUSINESS EASY TO RUN: Doing something that you love and fulfills is what many people hope to do in life. Of course, it is great if you can develop a great home business opportunity out of something that you love.
The reality is that running a successful home business requires extensive planning and lots of lots work. If you want to have a successful home business, you have to roll up your sleeves and work as hard as possible. Your dreams can come true but only after you devote time and energy into making them come true.