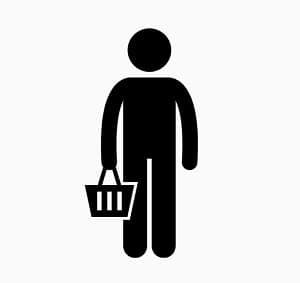 Low cost country manufacturing inevitably has led to lower prices and we're all very quick to take advantage of them but apart from the cost of purchase, this shift in how we satisfy a market need also changes the way that the market is serviced.
My particular area of interest is barbecues because much manufacturing of these products has gone abroad in recent years and I like grilling and smoking. The points I make are more general but as examples I will refer to a gas grill for demonstration purposes.
Supply Chain
Low cost country manufacturing inevitably means that the distance from the point of manufacture to the point of sale is great and that in turn means that forecasting demand has to be pretty spot on. The barbecue season is highly seasonal and reasonably easy to forecast high in summer low in winter, but will we buy smokers? Will we buy grills? Weber or Meco?
At the end of the season there's going to be a lot of unsold stock that needs to be moved to make way for the Christmas decorations and that means a great opportunity for you and me to pick up a bargain in the Fall. If you want to buy a grill, and don't mind storing it through the winter before you use it, you really can save an awful lot of money.
Quality
This can be a significant cost to any business especially if you don't get it right and when you consider the length of the supply chain it becomes immediately apparent that if you have a manufacturing problem and the fault is only discovered at the point of sale, there could be three months or more of faulty goods with the supply chain presenting a nightmare to resolve.
Low cost country sourcing is extremely risky if your quality control is done close to the point of sale rather than close to the point of manufacture. Many businesses have got their fingers burned and learned the hard way but to my mind there is no alternative – if you choose to manufacture and take the advantages of low cost country sourcing you still have to invest in a quality control facility at the point of manufacture.
For the consumer it generally means fewer faulty items reaching the retailer. Can you remember that last time you took something back because it was faulty? And if you did, I bet the product was replaced rather than sent away for repair. It's actually better and cheaper for the manufacturer just to release another BBQ from the supply chain and replace your goods rather than to consider repair.
Ethics
The immediate ethical dilemma of moving manufacturing from local to overseas has an immediate impact on the local economy where the business was based and this may result in significant bad press. It's also entirely possible that the country from which new manufacturing takes place has a dubious human rights record. This is the consumer's dilemma, low cost or ethically made in America. Sadly it would appear that low cost is winning this argument.