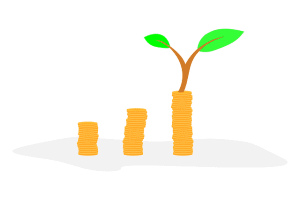 In order to achieve the best possible results from your web based business, one thing you must have is a mailing list. An email list allows you to attract return customers rather than having to start all over again with each promotion. With a well targeted list, you also never have to worry about where your traffic is going to come from. Marketers with large lists don't have to work hard to get traffic; they only have to write and send out an email.
The traffic you receive from your list will also be the best kind -people who are definitely interested in your offers. The following article talks about a few simple to apply list building tips that will help you make the most out of it.
Of course you have to think carefully about what you do with traffic and how you expose them to your processes. How well you design your landing pages will determine much in the way of how people react. Create a specific landing page where you send all your visitors, and make very sure this landing page has your offer clearly highlighted. You will lose subscribers if you have anything competing for attention on the page. There is much more than people realize when it comes to creating a landing page that is able to convert well.
List buying is a tactic some marketers employ to start enjoying the benefits of a list a lot sooner. This is nothing but buying an email list that has already been built by someone else. This is not, however, the best way to start out, as the list is not really your own even after you buy it. The value of a list does not lie in the numbers, but rather in your relationship with it. Buying a list from someone else is an attempt to profit from the relationships that the previous owner (hopefully) formed with the list. Additionally, if the list owner did anything unethical with the list, such as taking names of people who didn't opt in, you could be held accountable.
Lastly, ensure that the offer you're making to your potential subscribers is compelling enough. If your prospect doesn't feel attracted to what you're offering, it'll get difficult for you to convince him/her to subscribe. Whatever you come up with, just do not be lazy about how you got it – old PLR is not very good. Create something that is tailored to your niche audience, and you must precede that with solid research. This will make your opt-in rate more stable, and it'll help you grow it with time.
People respond very well when things are stable and with no surprises which is why you should strive to be consistent in your dealings. Also employ that with the way you work your business, and you will see great results from having done that. Bear in mind that you are working on list building, so make your work and efforts in that consistent. And you'll be able to make much more out of your online business. If you forget about everything except what is important, then one day something great will surprise you in a good way.