What is PCH Intelius Charge ?
Sometimes, you want to verify a person's background, or you might want to look up their address. Many websites offer paid services. These can be of extreme help when you are carrying out an investigation or when you need these details. If you found a charge with the description PCH Intelius on your bank statement or credit card, it comes from a company called Intelius. This is a website that offers record search services to users. You can find out more details about these charges in the section below.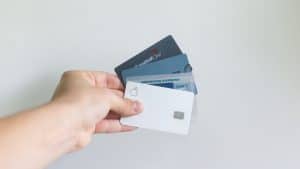 What is PCH Intelius Charge ?
Intelius is a company that offers services such as People Search, Criminal Record Search, Reverse Phone Lookup, Background Checks, Reverse Address Lookup, and Public Record Search. Many people take this subscription and may also use it one time. If you have used any of the services from Intelius, you will see charges with the description PCH Intelius or INO Intelius on your card. Many people took a trial from the company and forgot to cancel the charges. In addition, we also came across users who never took the services but got charged. You should be fine with the charges if you have taken any such service from Intelius. However, if you think this is not a legit charge, you can follow the next section to get more details about it.
A charge on your statement from INO*INTELIUS.COM/SB or PCH*INTELIUS.COM/SB is for Unlimited Intelius Membership Or Identityprotect Membership that was subscribed to directly or during the purchase of a report on Intelius.com.
I Need More Clarification?
If you need more clarification about the charges, you can email Intelius at [email protected]. You can also call them on 888 245 1655. The phone is available from 7:00 am to 4:00 pm PST on all weekdays. In addition, you can also check the details of these charges yourself by visiting intelius.com. You can then log in to your account and click on My Accounts. Select Order History from the menu options. You can also manage your membership by logging in to their website. If you think that these are fraudulent charges, then you can talk to their customer service and get more help. Additionally, you must also call the bank and get your card blocked to avoid any additional charges.
what is pch * intelius 888 245 1 ?
It is nothing but the pch intelius customer service number  (888) 245-1655
pch intelius cancel subscription
To cancel the subscription follow this guide .
It may also appear as one of the below transaction in Your Credit Card/Bank Statement
| | |
| --- | --- |
| 1 | CHECKCARD PCH*INTELIUS. COM/RT 877-893-6132 WAUS |
| 2 | CHKCARD PCH*INTELIUS. COM/RT 877-893-6132 WAUS |
| 3 | CHKCARDPCH*INTELIUS. COM/RT 877-893-6132 WAUS |
| 4 | Misc. Debit PCH*INTELIUS. COM/RT 877-893-6132 WAUS |
| 5 | PENDING PCH*INTELIUS. COM/RT 877-893-6132 WAUS |
| 6 | POS Debit PCH*INTELIUS. COM/RT 877-893-6132 WAUS |
| 7 | POS PUR PCH*INTELIUS. COM/RT 877-893-6132 WAUS |
| 8 | POS PURCH PCH*INTELIUS. COM/RT 877-893-6132 WAUS |
| 9 | POS PURCHASE PCH*INTELIUS. COM/RT 877-893-6132 WAUS |
| 10 | POS REFUND PCH*INTELIUS. COM/RT 877-893-6132 WAUS |
| 11 | PRE-AUTH PCH*INTELIUS. COM/RT 877-893-6132 WAUS |
| 12 | Visa Check Card PCH*INTELIUS. COM/RT 877-893-6132 WAUS MC |