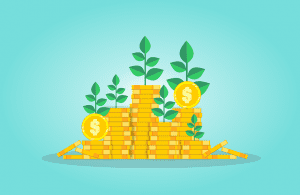 These days, mutual fund investments have found a place in the investment portfolio of most retail investors. Owing to the different types of mutual funds available to an investor, mutual fund investments can help investors to fulfil their varying investment goals. If you are someone who is new to the mutual fund investment world, do not worry. We have got you covered. In this article, we will understand the risks and benefits of investing in mutual funds. But, before we delve into that, let's quickly recall the basic – what is a mutual fund?
What is a mutual fund?
A mutual fund is an investment vehicle that pools the money of several investors and invests the money in different securities – bonds, equities, money market instruments, cash and cash equivalents, etc. This pooled fund is professionally managed by an expert called fund manager. The fund manager along with his team of analysts and researchers choose the right type of investment for an investor basis their financial goals, risk profile, and investment horizon.
Benefits of investing in mutual funds
Following are some of the benefits of mutual fund investments enjoyed by investors:
Professional management –Not all investors might have the expertise and time to manage their investments on their own. This is when mutual funds come into picture. With professional management offered by mutual fund experts who have in-depth knowledge and experience to invest in the markets, a fund manager invests in mutual funds on behalf of the investor.

Liquidity – Mutual funds can be easily liquidated by investors to meet any emergency. However, one must understand that they can only enjoy this feature with open-ended mutual fund schemes. One can redeem their investments in close-ended mutual funds only on maturity.

Tax benefits –Tax-saving mutual funds also known as ELSS funds offer tax benefits to investors. An investor can claim a deduction under Section 80C of up to Rs 1.5 lac per annum by investing in tax-saving investments. This means that you as an investor can save up to Rs 46,800 per annum if you belong to the highest tax brackets in India by investing in Section 80C investments. 

Affordability – Several investors might not be able to afford to directly buy all the securities held by a single mutual fund scheme. Where as, the minimum investment amount for investing in mutual funds is quite low, at just Rs 100 per month through SIP (systematic investment plan). 
Risk associated with investing in mutual funds
Just like any other type of investment, mutual fund investments are associated with certain types of risk. Here are a few risks associated with mutual fund investments:
Mutual fund investments do not guarantee returns to investors as mutual fund investments are subject to market risks.

Mutual fund investments carry a level of investment risks such as liquidity risk, trading volume, default risk including the possibility of loss of principal, settlement risk, etc.

The NAV of the fund or the net asset value might be prejudiced by several factors affecting money markets and capital in general such as changes in government policies, interest rates, political, interest rates, taxation, currency exchange rates, economic or other developments.