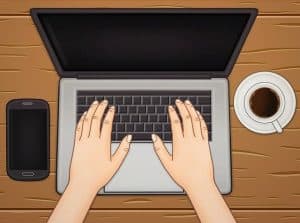 Home-based businesses are becoming an increasingly popular source of profit nowadays. In a world where economic struggles are forcing thousands of jobs to close and a relative number of employees lose their work in a flash, having a business of your own seems to provide a better financial position.
However, starting a home business is not as easy or simple as it looks. Reaching success will be a continuous process filled with different hurdles and mishaps. Only those who are persistent and smart enough will stay strong and victorious in the end. Here are 10 secrets any aspiring entrepreneur should know about before starting a home business.
• Starting a home business demands that you know what business you want to pursue. Determine your strengths and weaknesses to know what type of business looks promising for your particular skill set and background.
An individual who is great in communicating with people can become an adviser or marketer for other businesses. People who have superior mathematical skills can provide accounting services. Those who love to write can make their own blog site or write content for other websites.
• Determine what you need for starting a home business of your choice. Different business fields require different tools to build and develop its main infrastructure. Starting your office supply store will need space to sell the goods and the actual supplies itself.
A business offering accounting or management services will require a computer, printer, fax machine, and file cabinets. A business that sells its own products will require a manufacturing facility, materials to make the products, and marketing campaigns set up to attain brand recognition.
• Starting a home business will require capital. This is one of the most common problems of starting business owners and entrepreneurs. Limited budgets restrict continuous business operations and inhibit owners to opt for the best options possible.
And even if an individual does get capital for start-up, the problem is maintaining the funds for ongoing operations. You should first determine how much you can invest on your business before actually setting it up. Look at your present savings, bank account balances, piggy bank stash, pension, insurance, etc.
• Starting a home business that has the potential to succeed in the future should be backed up by a long-term plan. Starting your home-based business is only the beginning of a long and challenging road ahead.
If you want to turn your business into a goldmine, the right long-term goals should be set. Your mission and vision should be clear. The plan must be oriented with your resources and capabilities. Results should be realistic and small achievements should be a reason for celebration.
• Starting a home business may involve slight home renovations. One of the main obstacles of building a home-based business is getting the two different environments to culminate harmoniously into one.
Rooms for business should be separate from rooms that your family uses for entertainment or everyday activities. In some cases, you may need to partition your home office with walls or standalone dividers. If you plan on making a retail business at home, your front lawn or porch should be renovated accordingly. This should be taken into consideration when planning for the start-up budget.
• Starting a home business will put you in front of various temptations and distractions. Another drawback of a home-based business is that it does not offer the same competitive or pressuring environment that traditional building offices do.
You have no bosses or supervisors monitoring your every move nor coworkers to compete with. In a sense, you lose interest and motivation hence getting easily tempted to activities that have no relevance to your work.
Common distractions include visiting relatives and friends, a great show on TV, a cold and comfortable weather that makes you want to sleep, food in the kitchen, or going outside to shop.
• Starting a home business requires balancing your time. A key success factor for home-based businesses is time management. Unlike working in an office where you work from 9am to 5pm, working at home will make schedules more flexible thus allowing certain errands to get in the way.
Managing your time is crucial to finish work responsibilities in a timely and professional manner. Being able to control your own time and schedule does have its perks. However, poorly managed time can also backfire and lead to your failure.
• Starting a home business may require you to have your own employee base. Some home-based businesses are impossible to manage on your own. Outsourcing some tasks to online employees may be necessary to keep productivity at optimal levels.
If you do need to recruit a virtual staff, be prepared to enter an entirely new tier of difficulty. Finding workers that match your business needs and goals will be like finding a needle in haystack.
• A home-based business may need you to get another phone line exclusive for your business. Since your home phone is used by other members of the family, it will be inconvenient and unprofessional if your business clients are answered by your 12-year old kid or is put on hold because your child is on the phone.
Having a separate phone line for your business also reduces the hassles of walking to the living room or second floor to answer your business calls.
• Expect the worst when starting a business. Not to be negative and skeptical, being prepared for the worst case scenario and the difficulties ahead will allow you to remain composed when addressing these problems. Remember, no successful business owner achieved their riches without having any stressful and infuriating moments of their own.
Having a business of your own does seem like considerable work, but the benefits it offers justify the hassles you go through and the resources you pour into it. If it's too much for you, consider getting help form business management advisers who can offer invaluable suggestions and advice about your situation.
Also, get support and motivation from people around you including family and friends.