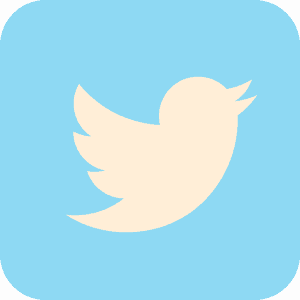 Among its many other uses, Twitter can be an effective way to provide customer support. No online business can expect to succeed without offering high quality customer service. In the digital age, it's especially critical to provide fast and efficient customer service. There are many good, worthy examples of companies using Twitter successfully for the purpose of customer service. So if you want to use Twitter to provide customer support, what does this entail? You have to learn to see Twitter in a slightly different way if you want to make it part of your customer service. The following tips will show you how Twitter can be an important part of your customer service.
Customers need more than one avenue to reach out to you. For example, if your customer is looking for an urgent solution to a problem, you should allow him to reach you through phone. This is why you need to make sure that your phone number is in your Twitter bio alongside your email. Even though this particular step doesn't seem all that important it really can make a difference. Not every person is going to try to visit your site to find your contact information. So make it easier for them and you'll get much better results.
It won't take long for your Twitter customers to show you how much they appreciate this. Give a personal touch to the customer service that you provide. Seeming robotic in your approach is a bad idea. Let your customers know that you're actually looking out to help them. Go out of your way and give them the best possible customer service through Twitter. When your customers feel like you are doing a good job, they are going to get back to you via Twitter over and over again. Remember, the main goal is to get Twitter to really work for you in terms of customer service. When you offer special preference to each of the queries you receive and offer personal responses, your customers will continue to like you.
See to it that you're checking your direct messages daily. There are simple reasons for this–most people don't bother with it. It's possible that the character limits could be stopping them. Whatever be the case, you need to look into your direct messages on a regular basis. There are times when you can get a really valuable contact to get in touch with you. You might also want to see if you have been talked about anywhere else on Twitter. This is one of the many things that you need to remember when you want to find success with your customers on Twitter.
There is a big reason why Twitter is so phenomenal for customer service; it helps you really establish direct connections with your customers. No matter what you want to get from your business, using Twitter for your customer service can really take you places.
If you take a look around, you will see that most of your customers are already on Twitter. You really want them to follow you if they don't already. Social media is a great tool to use when you want to offer your customers a very timely experience. It is important to let your customers know that you are socially and technologically savvy enough to use Twitter for their questions/comments/suggestions and even to address their complaints.