WAYS TO INVEST IN MUTUAL FUNDS ONLINE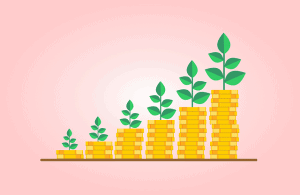 Individuals often refrain from investing in mutual funds as they do not know how to invest in mutual funds. As an investor, you can choose between two methods to invest in mutual funds – either through a lumpsum option or more systematic and disciplined way – SIP (systematic investment plan). After you decided the right mode to invest in mutual funds, you can either invest in mutual funds through the conventional offline mode or invest in mutual funds online from the comfort of your home. This article aims to provide different ways through which you can invest in mutual funds online:
Asset Management Company (AMC)
You can purchase mutual fund units both online and offline through an AMC website. Here's how you can invest in mutual funds via an AMC through online mode:
Open a new investment account

Deliverthe required personal details to open the investment account

If you are NRI (non-resident Indian) citizen living in U.S., you would require to fill the FATCA form (Foreign Account Tax Compliance Act)

Offeryour bank details 

Upload a picture of anannulled cheque

Complete the KYC (know your customer) formalities and lastly, transfer money
Online Investment Platform
Apart from an AMC, you can also purchase mutual fund units through an online investment platform in a seamless and effortless manner.  These platforms are a single account access that aids with pursuing and handling all mutual fund investments with severalfund houses.
Follow these simple steps to enjoy the online mode of investing in mutual funds through an investment platform:
Makea new account with the desired investment platform

Hand-pickthe desired mutual fund schemes basis your investment portfolio

Choose the right mode of investment lumpsum or disciplined approach of SIP

Fill in the required details such as PAN (personal account number), bank details, and/or any other documents

Transfer money from your bank account to the investment platform
DEMAT Account
If you have opened a DEMAT account, you do not need any third-party to help you invest in mutual funds. Your existing DEMAT and bank account can be used to buy mutual fund units. Note that, DEMAT account is not necessary to purchase mutual fund units.
CAMS (Computer Age Management Services) and Karvy
Karvy and CAMS are one of the leading RTAs(Registrar and Transfer Agent). These RTAs offer services to investors on behalf of AMCs or fund houses.RTAs allow you to invest in mutual funds either via online mode or offline mode.
To invest in mutual funds online using an RTA, simply create an account. Next, offer the RTA with your folio number and choose the appropriate mutual fund schemes for your portfolio. Lastly, make the payment. 
Agent
This mode of investment is typically not preferred as it can be perceived as time-consuming and expensive to investors. Nevertheless, if you wish to invest in mutual funds via an agent, follow these simple steps:
Call the agent or mutual fund distributor

Hand them over a duly-filled form along with a copy of a cancelled cheque and all the KYC documents
You can choose any of the above-mentioned methods to invest in mutual funds online and enjoy the benefits of mutual funds. Happy investing!