Every Internet business can make money, but using videos can really supercharge your efforts. When you are promoting something online, you typically have a large marketing campaign that includes videos. It is possible to make money just from videos. Were you aware of this possibility? What you need is a YouTube channel to start this up. The only downfall to this particular tactic is that you have to make new videos on a regular basis to make money. There are a lot of ways to earn money on YouTube. Getting your video seen is the first step – there are proven techniques to accomplish this. Several techniques show you how to make money doing this. In this article, we will discuss several things that you should do.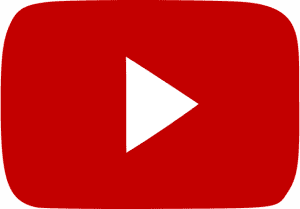 It's essential that your video features a great headline. A screen cap and your title are the only things people can see when they are browsing the multitude of videos on YouTube. In the beginning especially, before you've built an audience for yourself, you need your titles to be catchy and attention grabby. Hire someone with experience if you require assistance. If people see your title and click on the video, it's definitely worth spending the money. The attraction point to get people to watch your YouTube video is the title and in that it's similar to creating articles.
Write great video descriptions. Make it as informative as possible. Someone reading this should have a clear idea of what your video is about. If you're promoting an offer or website, don't forget to include the URL in your description. Your video description is how you help people better understand what you are saying in your videos. You also shouldn't overlook this chance to promote your website and describe your products. A good description doesn't attempt to duplicate the whole video, but just gives people a taste and mentions the video's primary points.
Take advantage of the revenue sharing for your videos when YouTube offers it to you. The proposal might only be for a single video that has had a lot of views. You might gain approval for your entire channel, on the other hand. The key is to jump at the chance. Revenue sharing is pretty straightforward: you let YouTube put ads up on your videos and then you each get part of the revenue those ads generate. It's a great way for you to start making some money.
YouTube is the next frontier in terms of sharing content and making money online. It's easier than ever to create a healthy income on YouTube. If you work hard and are patient in your efforts there is no reason that you can't earn a fine income through YouTube. Use these tips and you'll have an even bigger head start.