The growth of Bitcoin is attracting more and more traders, however before starting to invest in this cryptocurrency it is necessary to pay attention to some aspects according to the experts of this currency.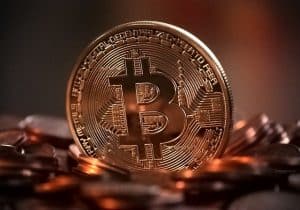 In recent weeks, Bitcoin reached its all-time high , hitting $ 37,700 and overall the cryptocurrency market capitalization has exceeded $ 1,000 billion .
The cryptocurrency world first aroused some suspicion at the time of its birth and then, given its growth over time, it began to attract many investors , even non-experts in the sector. However, before investing in Bitcoin it is necessary to take into account some factors , in order not to run the risk of losing everything. Here are the tips of some experts of this cryptocurrency.
Compared to most investments, bitcoin " is a highly volatile and highly risky investment " , in fact in the course of its history there have been times when this currency has soared and then collapsed even more quickly, tells CNBC Make It James Ledbetter, editor of the fintech newsletter. An example is the historic peak in 2017, during which Bitcoin lost a third of its value in just 24 hours.
This means that investing in Bitcoin can on the one hand be the source of large economic returns, but on the other hand it can also mean huge losses . Precisely for this reason, explains Ledbetter, before investing it is necessary to be " mentally and financially prepared for the fact that there could be a new collapse" .
To invest in Bitcoin, however, it is not necessary to start with large sums of money , as Anthony Pompliano, co-founder of the cryptocurrency hedge fund Morgan Creek Digital Assets points out: "you can go and buy even just $ 5 of Bitcoin because there is the possibility to buy fractional shares called satoshi " .
Is investing in Bitcoin safe?
Another issue that you need to be aware of before undertaking Bitcoin investments is the security of your virtual currency wallet . Over time there have been multiple examples of bitcoin theft and fraud that I think may make the average investor think , particularly if you intend to invest a substantial amount , " explains Ledbetter.
In fact, the peculiarity of Bitcoin is precisely that of being able to carry out transactions without revealing one's identity and this makes fraud easier. However, Bitcoin hacking is more difficult thanks to block chain technology . However, especially for those who are beginners, they can use a trusted broker , who usually have a good security protocol.