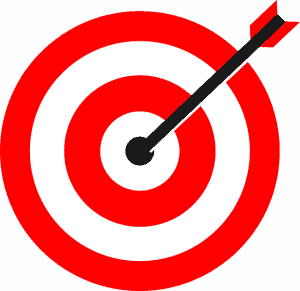 When you are trying to make your product or service well known and loved by your prospective targets, one of the key things that you must remember in attraction marketing is that you need to offer some type of compelling free information that will benefit your customers via drip marketing.
Drip marketing is a method where you give little incentives,such as free eBooks, pod casts or any other kind of updates that will both intrigue and educate people in small ways about your product or service. One simple way most businesses start this type of marketing is by simply running a survey to or contest of some sort to get an idea of what their audience is raving about.
Personalize your Message.
People can relate to other people. This goes without saying, especially when it comes to be attracting the right prospects to your business by not directly selling to them via your website. Remember that prospects will not have the chance to meet you in person in order to develop a rapport.
This is why your website must have that personable touch by showcasing a down to earth personality in the way that you write the copy for your site or even when talking directly to your audience in the form of a video.
Video is one of the most popular methods used in attraction marketing. It allows the network marketer to be very expressive with their engaging way of showcasing and educating their demographic about the business. People love to sit, watch and learn from a video presentation, that both entertains and answers their burning questions about a product or service in a personable fashion.
Create A System That Responds On Your Site.
No one likes to feel ignored. Especially if a prospect is hungry for a product or service that you have, but you happen to be out of the office. What should you do? Make sure that there is a system in place on your website form that will automatically respond to your prospects and let them know how long they can expect to wait to hear a reply back from you.
These are very effective for attraction marketing, because at least it gives the prospect some idea on when they can expect to reach you. If you have a winning product or service that you are offering at a competitive rate, you won't have to worry about them straying.
Update Your Customer Needs.
The same way that trends change constantly from year to year, customer needs will also change. It's important that during your attraction marketing campaign that you are constantly in touch with your customers changing concerns and needs.
If you visit online forums and specific social networks often, along with reading trade magazines that your demographic usually gravitate towards, you will constantly be exposed to the new technologies, interests and discussions related to your product or service. This will ultimately keep the improvement of your product and service in tact as you discover new ways to satisfy them, which is one of the primary keys to creating a loyal attraction marketing following.
Design Your Site To Fit The Target.
When it comes to marketing with several different attraction marketing methods, you can create a different affiliate website and style to fit the audience you are trying to capture. For example, if you are marketing to realtors interested in purchasing office buildings, your website will have a much more corporate upscale appearance than if you were trying to attract teens to your website who are interested in the latest celebrity ringtones.
This mindset must also be consistent when you hold a public speaking event, the entire mood, ambiance and feel of the platform where you plan to hold your event must be designed around the target you plan to attract.
Make Sure Your Campaign Is Consistent.
Most newcomers to attraction marketing will often be in such a haste to get their product or service out there, that they will focus more on polishing the marketing of their website, newsletter or video presentation more than their actual product or service.
Make sure this does not happen in your marketing campaign. The first element that you want to focus on is the product or service that you are selling. After all this what you are attracting people to. If you can sell it to yourself, then you can sell it to others with a winning attraction marketing method.
Exclude Any Hype.
One of the biggest turn offs when trying to build a following via attraction marketing is the fact that so many affiliate sites will tend to over glorify or build too much hype that leaves their target market skeptical from the beginning.
Marketing taglines that inflate promises, such as "I earned 5,000 my first week with this opportunity" will more often scare people away than attract them. This is something that you totally want to avoid at all costs, in your attraction marketing campaign. People will gravitate towards honest and valuable content about your product or service that they can relate to.
Know Your Brand Inside Out.
When you begin to position yourself as an expert, by knowing the little intricacies about your product or service, this is highly attractive to people considering your business opportunity. They will often test you to see if you know certain questions, that may not necessarily be on your frequently asked questions page.
It's important to also train your staff to also be just as knowledgeable about your business as you are.
Establish Value For Your Brand.
Before you put your product or service on the market, you must believe in why it will be beneficial to people's lives. Is it a product that they can't live without and why? These questions but be answered after you have had your own experience with the product or service.
This makes you your own living testimony and thus allows you to attract more people to your business because you will be speaking from a place of strong conviction.