Ubr Postmates CA Credit card Charge
Have you ever spotted a mysterious charge called "UBR Postmates CA" on your credit card statement and thought, "What the heck is this?" Well, you're not alone! Many people have shown their concerns about such charges suddenly appearing on their statements. Let's find out what it is and what steps you should take to resolve this issue.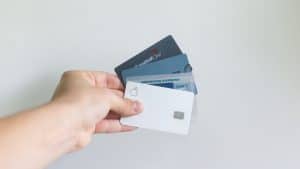 What is UBR Postmates CA Credit Card Charge?
In a nutshell, this is a credit card charge linked to the food delivery service Postmates, which is now part of Uber Technologies Inc. When you place an order through Postmates, they put a temporary authorization hold on your credit card. This charge typically shows up as "UBR Postmates" on your statement, and it's all part of the normal transaction process.
Why is UBR Postmates CA Charge Popping Up on Your Statement ?
There can be many reasons, like when you add a fresh payment method to your Postmates account, they might place a small, temporary charge on the card just to make sure it's legit. If you change the payment method for an order, Postmates could put a second temporary authorization hold on your new payment method. Or when you order through Postmates, they place a temporary hold on your card to make sure there's enough dough for the transaction, including any extra fees, tips, or order changes.
Will the Charge Vanish ?
Yep! The UBR Postmates CA charge is just temporary and will disappear from your statement in a few days. Once the transaction is all wrapped up, the actual charge will show up in your confirmed transactions.
If you're feeling uneasy about a UBR Postmates CA charge on your statement, try these steps:
Take a peek at your recent transactions to see if you placed an order through Postmates or added/changed a payment method.
If you think the charge is fishy, reach out to both Postmates and your bank ASAP. Your bank might be able to block the charge before it's confirmed.
Or you can get in touch with Postmates customer service through their app, help page, phone number, or even social media channels.
To get a more detailed understanding of the charge, you can take the following steps:
Review the date and amount of the charge: Look at your credit card statement and identify the specific date and the exact amount that was charged.
Check your order history: If you have an Uber Eats or Postmates account, log in to the respective app or website. Navigate to your order history or account settings to review past orders. Look for any orders made around the same date as the credit card charge.
Contact customer support: If you cannot find a matching order in your account or if you need further clarification about the charge, it is advisable to reach out to the customer support team of Uber Eats or Postmates. They will be able to assist you in identifying the specific transaction and provide details about the charge.
It may also appear as one of the following
| | |
| --- | --- |
| 1 | CHECKCARD UBR POSTMATES CA |
| 2 | CHKCARD UBR POSTMATES CA |
| 3 | CHKCARDUBR POSTMATES CA |
| 4 | Misc. Debit UBR POSTMATES CA |
| 5 | PENDING UBR POSTMATES CA |
| 6 | POS Debit UBR POSTMATES CA |
| 7 | POS PUR UBR POSTMATES CA |
| 8 | POS PURCH UBR POSTMATES CA |
| 9 | POS PURCHASE UBR POSTMATES CA |
| 10 | POS REFUND UBR POSTMATES CA |
| 11 | PRE-AUTH UBR POSTMATES CA |
| 12 | Visa Check Card UBR POSTMATES CA MC |
Uber Eats and Postmates have dedicated customer support channels through which you can contact them to address any concerns or questions you may have regarding charges on your credit card statement.